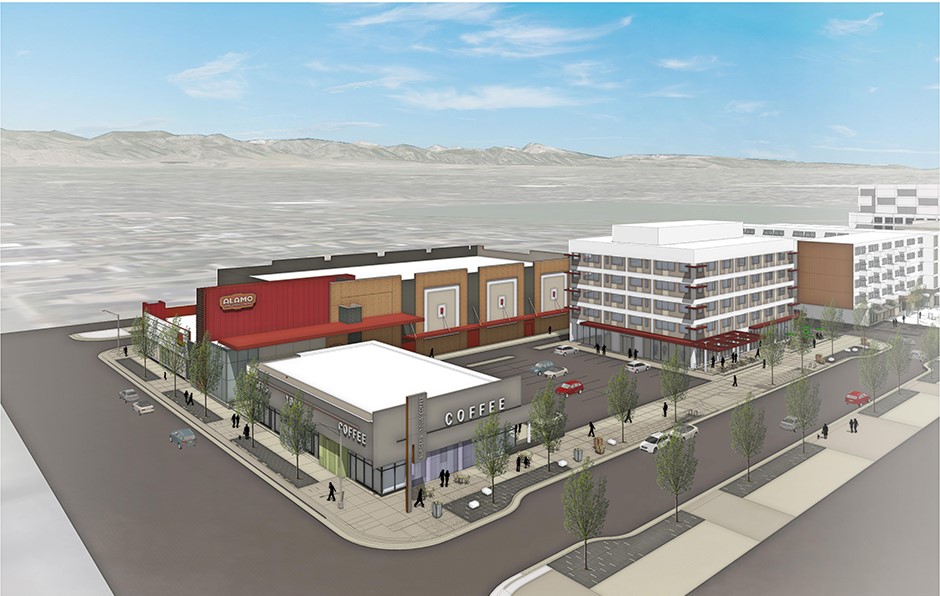 The Sloans Lake Alamo Drafthouse has an Opening Date
by Emilie Rusch
Denver Post
The wait is almost over, cinephiles.
The long-anticipated Alamo Drafthouse near Sloans Lake in Denver will celebrate its grand opening May 15, the Austin, Texas-based movie theater chain announced Thursday.
Famed for its film-geek programming, full-service menu and zero-tolerance of cellphone use, Alamo opened its first Colorado location in Littleton in 2013.
Alamo Drafthouse Sloans Lake, 4255 W. Colfax Ave., will have eight screens and a full-service bar, BarFly, which boasts 32 local beers on tap. (The bar was named in honor of a Charles Bukowski screenplay of the same name.)
"As a Colorado native, I'm thrilled to be involved in the revitalization of one of the most historic neighborhoods in the United States," said Walter Chaw, vice president of operations for Alamo Drafthouse Denver, in a statement. "I look forward to continuing to expand the arts conversation here, in my home town, with a forward-thinking, progressive company like the Alamo Drafthouse Cinema."
The new theater sits right on West Colfax and anchors Sloans Denver, the seven-block redevelopment slowing rising from the former St. Anthony Hospital campus.
To celebrate the grand opening, Alamo is giving away one year of free movie passes to a lucky movie lover.
To enter, fans can try their hand at a five-question movie quiz online at drafthouse.com/quiz-sloans-lake or sign up for Alamo's rewards program at drafthouse.com/victory. The sweepstakes will run until June 30, with the winner announced July 5.