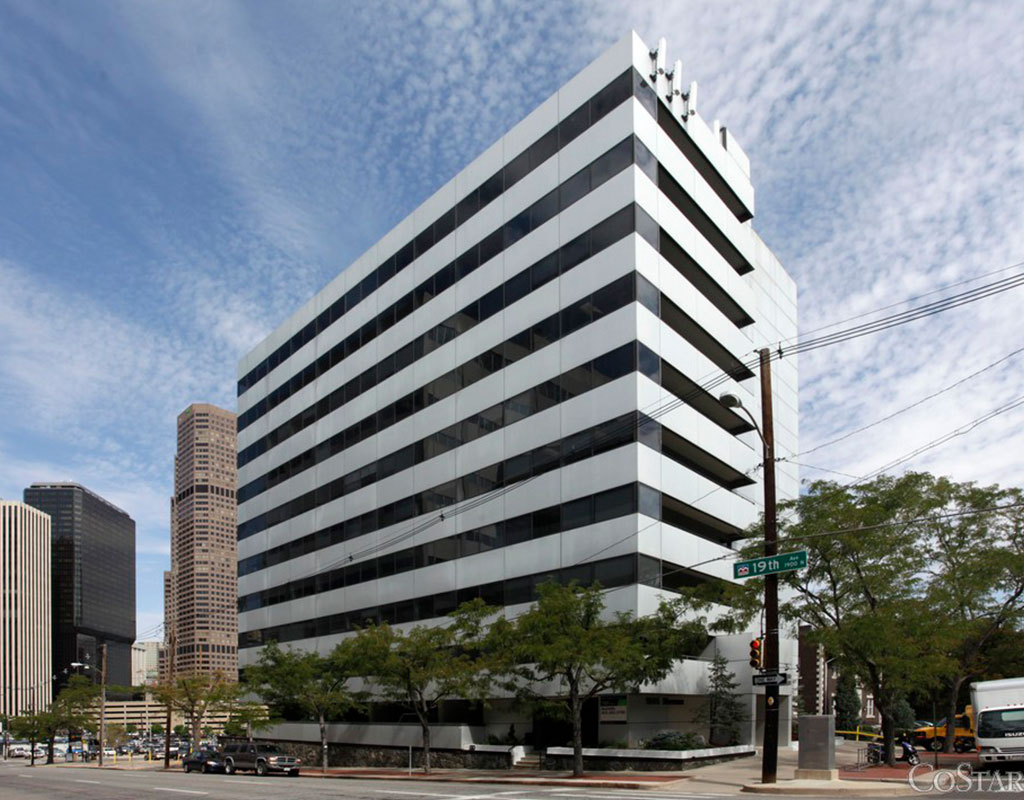 Office building near downtown, Capitol Hill fetches $6.62m
by Jill Jamieson-Nichols
COLORADO REAL ESTATE JOURNAL
Being close to downtown Denver and Capitol Hill was part of the appeal for the buyer of an office tower at 1905 Sherman St.
T2 Ventures LLC bought Denver Tower from 1905 Sherman LLC, a group led by Ogilvie Properties, for $6.62 million.
The price per square foot was $119.82. The 10-story, 55,209-sf building was 93 percent leased.
"This property benefits from both downtown and Capitol Hill. The majority of tenants that occupy the building require easy access to both areas," said Tucker Manion of CentrePoint Properties, which facilitated the sale and has a minority interest in the new ownership group.
"We like the Denver CBD and especially the office market. We think it's a great time to be acquiring properties," Manion said. "This property sits just on the outside of the CBD, but its close enough that we're able to take advantage of the strong fundamentals of downtown Denver."
Manion noted Denver Tower has strong occupancy with very little tenant rollover over the next two years and also offers upside in its full-service rents. "Going into it, we're right below $16 per square foot. We believe the market is more in the $17 range," he said.
The property provides an economical alternative for tenants that want to be within two blocks of the 16th Street Mall and central business district and also has easier access because it's not in the thick of downtown congestion, Manion said.
Denver Legal Services occupies approximately 45 percent of the space. ARC of Denver has 9 percent, and The Bell Policy Center is a tenant in approximately 7 percent of the building. Smaller tenants account for the rest of the occupancy.
Manion said the property offers strong going-in cash-oncash return. "The building is performing very well," he said.
Denver Tower has two levels of underground parking, including one level of secured parking, a card-key security system, showers, a newly remodeled conference room and private balconies. The building was constructed in 1963.
David Tilton and John Torp of Newmark Grubb Knight Frank were the listing brokers. Manion represented the buyer.
Correction
An article in the Nov. 20-Dec. 3 issue about the sale of the Silo Office building at 9035 Wadsworth Parkway in Westminster contained incorrect information. The seller was an entity owned primarily by August Investors, which is pursuing nonperforming loan, distressed and value-add property acquisition opportunities.